Just $85 per half hour*
Our historic streetcars may be chartered for any occasion – birthday parties, school outings, anniversaries, reunions, weddings, fun get-togethers, film and photography shoots*, even clown conventions. For information or to reserve a charter please fill out this form.
*Extra charges may apply on holidays and nights. Special half-day and full-day rates can be negotiated. Special rates may also apply to commercial photo, film and video projects.
What You Should Know
You can charter at either our Como-Harriet Streetcar Line in Minneapolis or the Excelsior Streetcar Line in Excelsior, Minnesota. Charters may be scheduled anytime during our operating season from May 1 to October 31. If you prefer a specific streetcar, we'll do our best to accommodate, but we reserve the right to substitute in the case of maintenance or repair issues. Streetcar capacity is 48 adults; if there are a lot of young children in your group, there may be room for a few more. Car No. 78 in Excelsior has a capacity of 25 adults.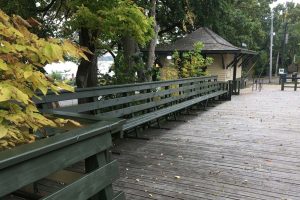 We do not permit food or beverages on our streetcars. However, outside of our regular operating schedule, you are welcome to use the platform at Como-Harriet for pre- or post-ride picnics and parties. There are also picnic facilities across the street around Lake Harriet (and there's a terrific new children's play-ground). Bread & Pickle, the restaurant by the Lake, serves a variety of snacks, light meals, and drinks.
We have a number of fun streetcar-themed items in our Gift Shop that make wonderful party favors. Browse our Linden Hills station or shop online.
Say I Do
Make it special with our ordained Motorette minister Leah Harp, LCSW, PhD. Leah will work with you to create the perfect ceremony for marriages, vow renewals, friendship or relationship celebrations.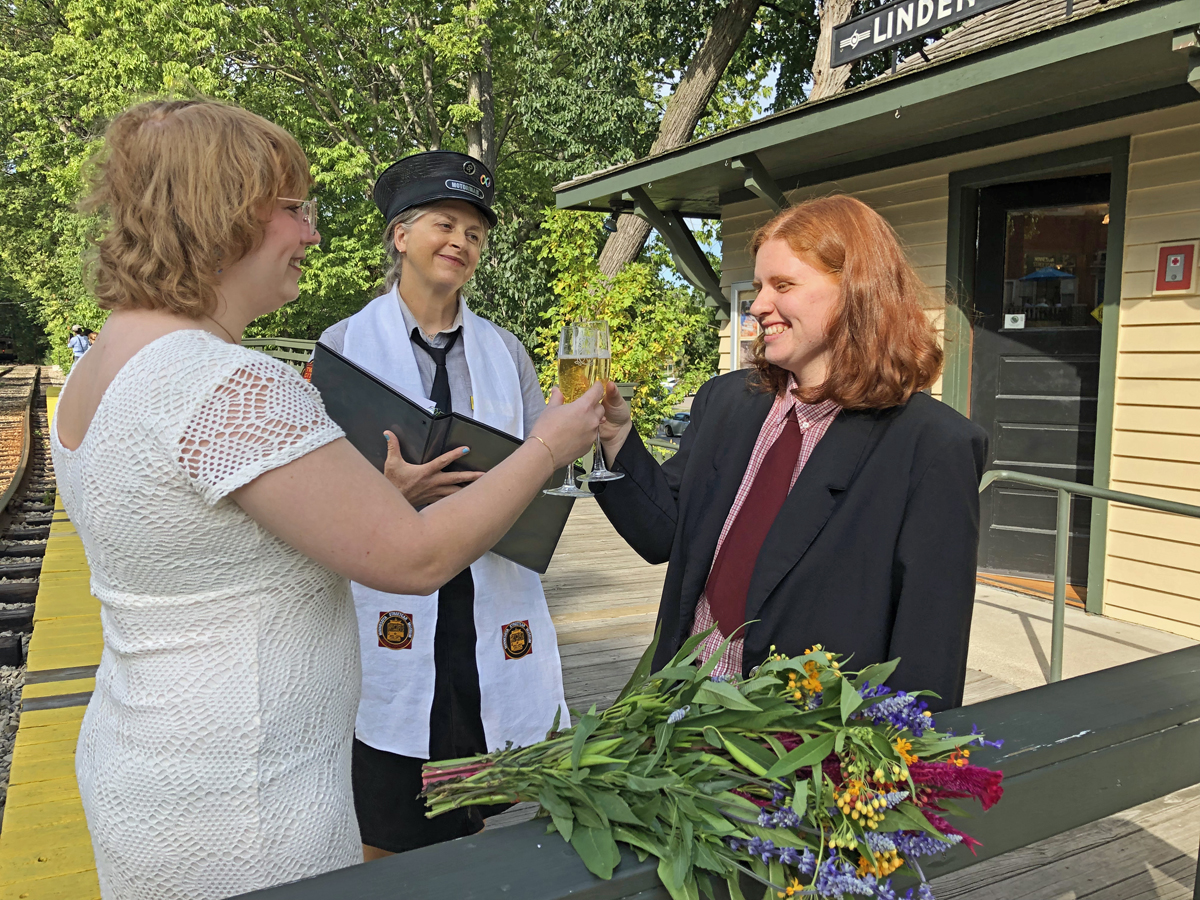 Motorman Charter
Give Dad or that special person in your life an experience they'll never forget. On this special charter you become the Motorman! Under the tutelage of an experienced Museum member, you'll be given a crash short course in the operation of the Controller and the Brake Valve. You'll learn how to operate safely. And you'll experience the thrill of moving a 46-foot long, 42,000-pound streetcar along the Como-Harriet or Excelsior Streetcar Line right-of-way. Your friends and family can ride, too, and offer you encouragement and moral support.
The Motorman Charter may be scheduled anytime during our operating season, but not during regular scheduled service. Allow about an hour for the charter, lesson, and carbarn visit. The Motorman must be at least 18 years of age, have a valid driver's license, and be physically able to board and operate the car. The fee is $95.
You can purchase a Motorman Gift Certificate here. It makes a great gift.
Take a Streetcar Adventure!
For an extra special birthday party or field trip, take a Streetcar Adventure. Up to 12 children aged 6 and up will learn about streetcar operation, how the Motorman and Conductor do their jobs, and how to safely run a streetcar. Then each child will have the unique opportunity to take the controls and move the car down the line. It's an experience they'll never forget. Each child receives an embroidered Junior Operator patch.
Streetcar Adventure is a 90-minute charter (up to 12 children). The fee is $200 ($235 for 13 to 16 children). Streetcar Adventures may be scheduled anytime during our operating season, but not during regular scheduled service.
Halloween Party Charters
For the best Halloween party ever, charter an historic streetcar for a nighttime ride along the darkened Como-Harriet right-of-way. We'll stop by the cemetery for a spooky story or two. We can even supply some candy treats. Just let us know what you'd like.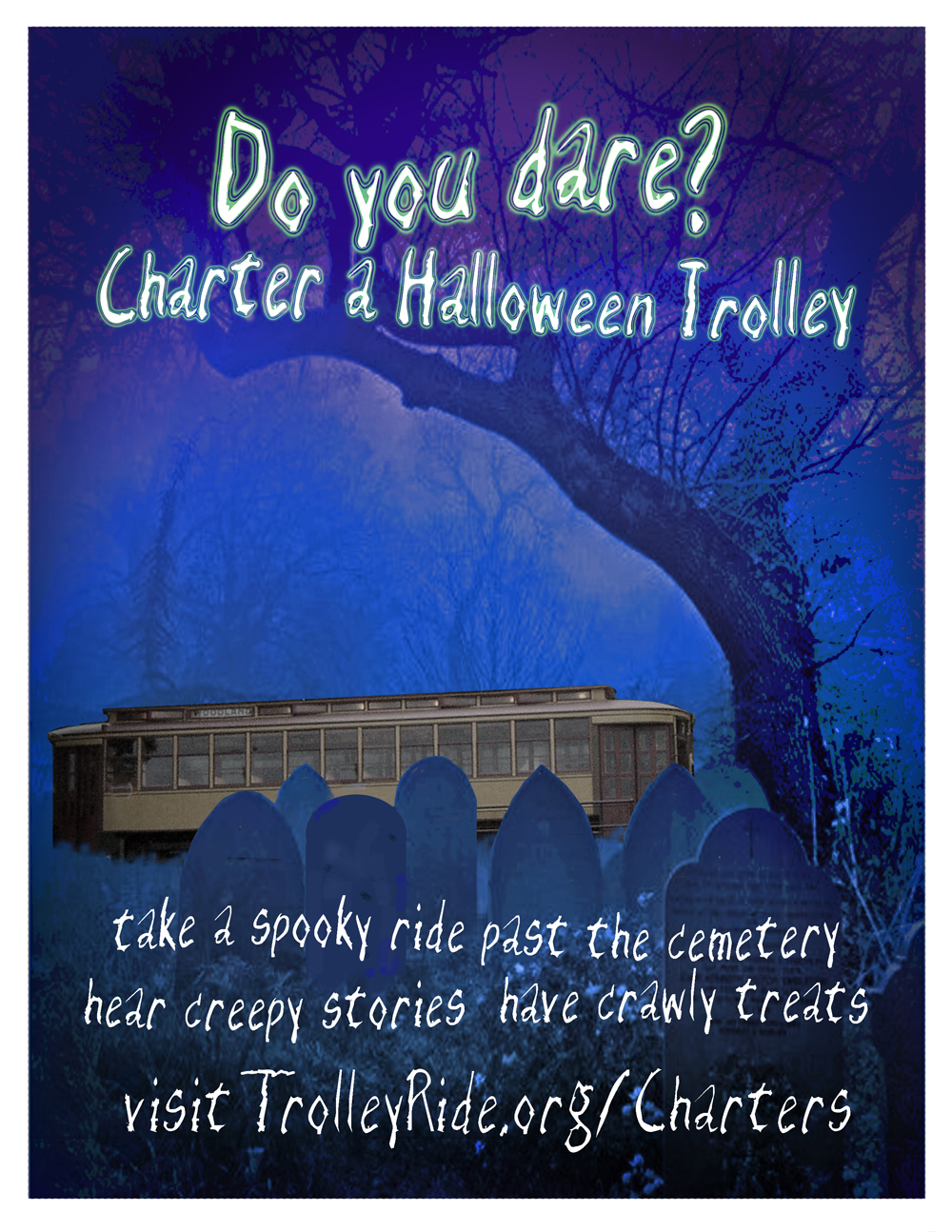 How to Charter
For more information or to reserve a charter please fill out this charter interest form on our website.
The Minnesota Streetcar Museum is an all-volunteer organization. You can help us by making charter arrangements at least two weeks in advance; payment should be received at least one week in advance of the charter date. The Museum reserves the right to decline to schedule a charter requested less than two weeks in advance of the proposed date and to cancel a charter for which payment has not been received one week in advance. We appreciate your cooperation.